Talks
You Got This, Happy Accidents Count and Other Accessibility Pep Talks
Recently Cherry got asked to give a talk in a studio to "bring smiles and inspiration to everyone" and all they can think is that no-one at the organisation has seen any of their talks. Well, ok, sure they're decent at motivating people but usually it's emotional and the jokes are awkward accidents at best. This talk will be no different, except there sadly isn't enough time for their usual gentleness so this will be more like a wallop. They do promise it'll be a practical wallop and you'll learn a lot about accessibility.
Cherry Thompson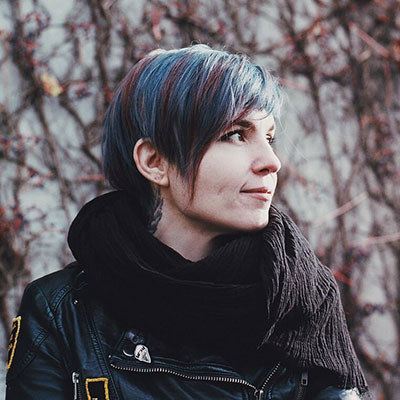 Cherry Thompson is a games accessibility specialist/developer with a keen focus in systems design and user experience. They've worked on projects of various sizes from small indies like Gambrinous (Cardpocalypse), GlitchMN (HyperDot) to AAA such as Guerrilla Games (Horizon Zero Dawn), Media Molecule (Dreams), Crystal Dynamics (Marvel's Avengers), Ubisoft and more.
Cherry is also autistic, so to their complete surprise, they've been a successful public speaker at conferences like GDC, Full Indie, PAX, and internal to many studios. This was all thanks to a gentle push from their favourite Games Accessibility Conf. They have a passion for making both games and the industry inclusive of everyone. Their hobbies consist of cake eating, bird watching and adventuring with their one eyed cat, Odin.
The New Normal
A year ago we had just seen the launch of the Xbox Adaptive Controller, we had just passed the landmark of all mainstream gaming platforms having accessibility functionality, AAAs were starting to get on-board... so where to go from there? This session shares a sense of how the the accessibility landscape has shifted over the past year, where the industry is currently at, and where it will be heading in future.
Ian Hamilton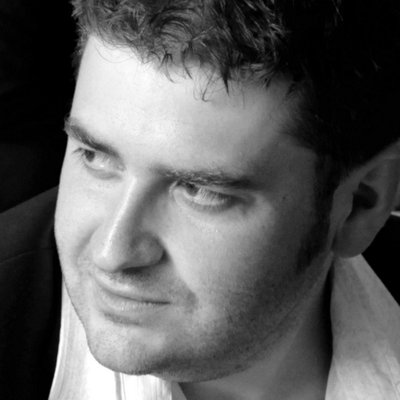 Ian has a 10 year background in game accessibility, initially across a wide range of products at the BBC, including making games accessible for preschool children with profound motor and cognitive impairment. He now works independently throughout the wider industry, collaborating with developers, publishers, manufacturers, academia and industry bodies. Pursuing avenues to raise the profile and understanding of accessibility across the industry, such as consulting directly on individual games and features, speaking, teaching, training, organising awareness raising events, leading work on internal and industry best practices, and advising on strategy and and government funding processes.
The State of Subtitles
Jennifer Stienstra will be presenting her thesis on subtitles in games, diving deep into how subtitles can be done really well, and what next steps the industry as a whole needs to take to improve on them.
Jennifer Stienstra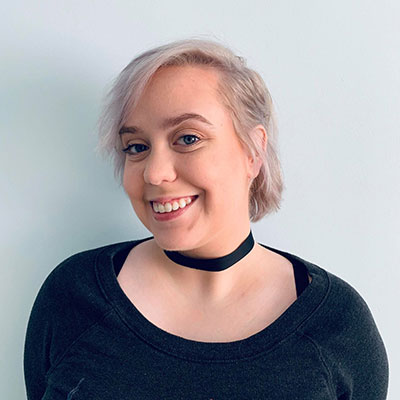 My name is Jennifer Stienstra and I'm a writer and narrative designer. My most recent work was on a metroidvania called Glö Phlox. In the past, I've created a variety of narrative-driven games and visual novels.
I also have dived into game accessibility, learning all I can about how to make better experiences for disabled gamers and sharing what I know with other developers. In June 2019 I had the opportunity to do a talk to organize and talk at a Game Accessibility Mini-Summit hosted by Dames Making Games and Gamma Space about subtitles and I've also recently written a thesis on the topic, and how our industry can change in the future.
Prior to entering the field of game development, I received a diploma in Print Journalism, gaining experience with different kinds of writing including articles, press releases, scripts, and short stories. I also have a Bachelor's Degree in Game Design that I earned with Honours, where I learned how to make games and create narratives with mechanics and gameplay in mind.
Time for some action! Fractions of Friction
Bryce is going to return to his hometown and pick some fights. He'll tell you that generic accessibility is not enough. Designers that don't aim higher by making inclusive design an intentional part of their process are wasting opportunities to innovate. This talk is frivolous and will likely only be given once 😊 He may lose some friends.
Bryce Johnson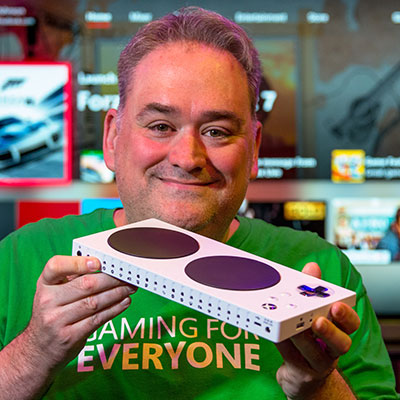 Bryce Johnson has been designing accessible experiences and technology for over 15 years. As a member of Team Xbox he was part of the core team that started the inclusive design and accessibility practice. Bryce worked across Microsoft teams to launch the assistive technologies on the Xbox One, including Copilot. Bryce initiated and designed the first Inclusive Tech Lab at Microsoft, which has now hosted over six thousand visitors; it is a facility where people can explore how people with disabilities interact with Microsoft games, services, and devices. Bryce is one of the inventors of the Xbox Adaptive Controller ever since he was a lead on its project at the 2016 Microsoft One Week Hackathon. Bryce is now the Inclusive Lead for Microsoft Devices where he is devoted to ensuring Microsoft products are accessible.
Old School - Gaming and Aging
As we get older, our abilities change. For some of us, these differences are our default settings. The video game industry is aging too, and has started recognizing and adapting to these differences.
Earl Cousins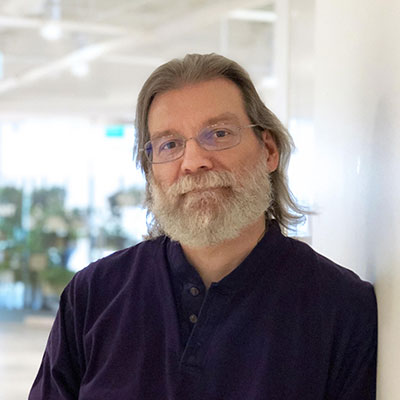 Earl Cousins is a Digital Accessibility Specialist at Scotiabank's Digital Factory in Toronto, Canada. A former front-end developer and occasional dabbler in art and design, Earl brings his passion for well-formed, semantic code and intuitive user interfaces to his consultations with designers and developers, inspiring them to create inclusive products. Earl has been a gamer since the days before arcade games had screens and is both appreciative and enthusiastic that the industry is striving to become more inclusive and enabling.
Finding The Sweet Spot Between Bored and Overwhelmed
For someone with an attention related disability, fun is had when activities live in the space between boring and overwhelming. That "Sweet Spot" is critical when we are talking about playability and most importantly, the enjoyability of video games. Too overstimulating and the game can cause harm, too boring and the game becomes another unbearable chore. In this talk, Shell Little, an Accessibility Specialist with ADHD, will discuss the different elements that can make or break a game for someone with a range of Cognitive Disabilities and why she probably hasn't played your favorites. Attendees will leave this talk with not only a better understanding of common barriers experienced by people with Cognitive Disabilities but also with concrete examples of ways to help users find their own "Sweet Spot".
Shell Little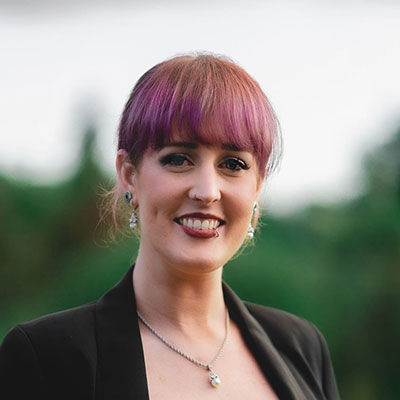 Shell Little is an Accessibility Specialist at Wells Fargo DS4B, on their Accessible User Experience (AUx) team, where she is the Mobile and Inclusive Design Lead. She has a BA in UX, with a focus in Accessibility, and is passionate about disability rights and game accessibility. Outside the office, Shell is a proud animal parent to a large menagerie, hobbyist streamer, and overall Neurodivergent dork.
Open Source Adaptive Gaming Controllers
Standard gaming controllers don't work for everyone. Makers Making Change has options for low-cost switch controls that work with the XBox Adaptive Controllers and other switch input devices
Stewart Russell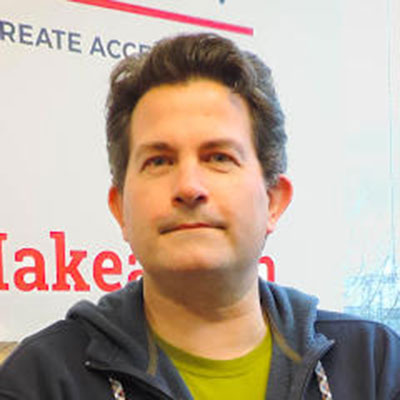 Stewart Russell is the Central Region Organizer for Neil Squire Society's Makers Making Change initiative. Stewart is an engineer and maker with many years experience in renewable energy projects. Before that, he was a games journalist in the 8/16-bit days. When he's not telling the world about open source assistive technology, he develops Raspberry Pi projects and maintains some very old computers.
Favourite games: Deathchase (ZX Spectrum, 1983), Chuckie Egg (Amstrad CPC, 1984), Silkworm (Amiga, 1989)
Beyond the code: Accessibility of language, tone, culture, and concept
Creating an accessible game needs to be a part of the conversation long before a single line of code is ever written. Of course we need to take the accessibility of the actual game mechanics into account, but the conversation and decision to include accessibility need to begin at an earlier point and cover a broader range of topics than just the code. In this talk we will look at factors that are often overlooked in the industry, such as using accessible language and tone in creating initial game concepts and story lines, creating a physically accessible space for game development, avoiding an unintentionally ableist game design culture overall, and more.
HyperDotA11y: How an Itty Bitty Indie Game Does Flexibility Research
Flexibility in design is a central part of HyperDot, an action arcade game with one rule: dodge everything. The game included high-contrast and colorblind modes early on, plus HyperDot supports a wide variety of traditional and alternative controllers. When the HyperDot team decided to further deepen the game's flexibility, they knew lab research wouldn't cut it.
Enter #HyperDotA11y, an experimental research project that put players with disabilities at the heart of flexibility design. The HyperDot team recruited disabled streamers and content creators to play a demo of the game and share their feedback live. This lightning talk will cover the research results, what worked, what needs improvement, and how the HyperDot team plans to implement in-game changes based on the research.
Holly Harrison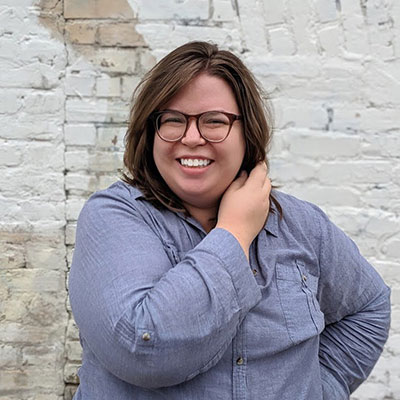 Holly is the marketing lead at GLITCH, an independent video game label home to the off-beat and experimental. GLITCH's next title is HyperDot, an action arcade game that balances fast-paced challenge with accessibility.
Before joining the games industry, Holly worked in the nonprofit sector—she held communications roles at Planned Parenthood and Goodwill and served as senior editor for Paper Darts magazine. When she's not playing or making or tweeting about games, Holly volunteers with political campaigns and manages a terrible cat named Comet.
Course Corrections: Shepherding Accessible Design through the Development Process
Conversations about accessibility within game studios are evolving rapidly, but challenges in development can still lead to unnecessary barriers. Using a case study from the development of Starlink: Battle for Atlas by Ubisoft Toronto, we'll explore design approaches that worked well, attempts that missed their mark, and what lies ahead for the coming generation of games.
Douglas Gregory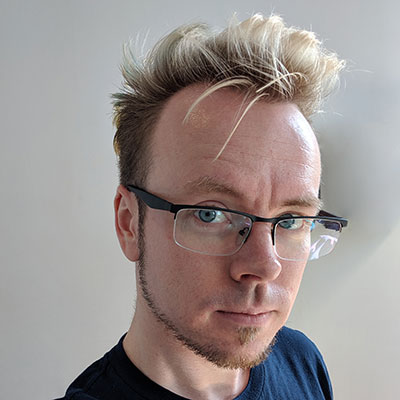 Douglas Gregory is a game designer at Ubisoft Toronto with twelve years of experience across AAA and indie game development, including designing for accessibility in Splinter Cell Blacklist and Starlink: Battle for Atlas. Douglas also teaches game mechanics & game economies at Sheridan College, and serves as a community moderator on GameDev.StackExchange.