The Event
#a11yTO Gaming is back!
We are pleased to announce that #a11yTO Gaming is returning on Saturday October 15th from 9am to 5pm (registration opens at 8:00am) as an in-person event this year! To celebrate our return, we've completely reimagined the format and incorporated a more "activity focused" approach to this year's event!
This means in addition to talks from industry leaders and needle-movers, we are also including multiple installations including: an accessible gaming arcade, QA sessions with experts, live gaming demos, and much much more!
Returning Host: Steve Saylor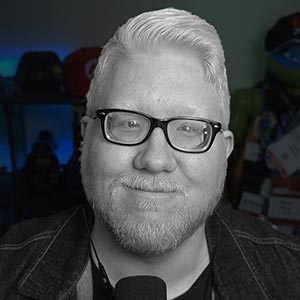 Steve Saylor is an accessibility advocate, consultant, content creator and Twitch Partner. He has consulted with studios such as Ubisoft, EA and most recently Naughty Dog on "The Last Of Us Part 2." His YouTube series started in 2015, "BLIND GAMER" has educated viewers in how Steve is able to play games as a visually impaired gamer. As well as educating viewers on the importance and knowledge of accessibility in video games. He's been featured on many mainstream and gaming outlets including CNN, BBC, NPR, USA Today, IGN and Gamespot.